To setup automatic funding of your account you should select Automatic Payment from the Funding & Payment option on the menu. This can be setup on credit/debit cards, and Paypal. When you create the agreement it will first need to be verified, so there will not be funds immediately in your campaign.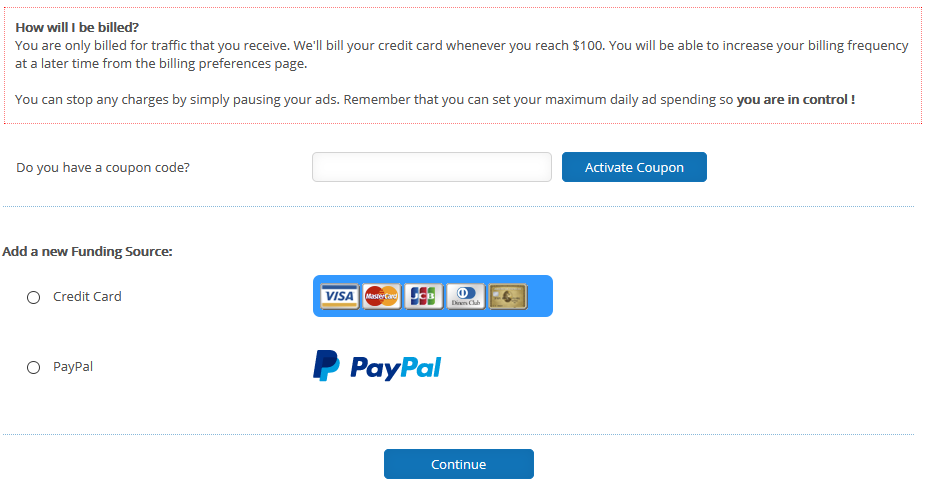 Once setup, whenever your funds are close to running out (according to your daily allowances/traffic levels), your payment source will be automatically charged, to allow for smooth running of your ads.
We will continue to attempt to charge the account, even if a previous attempted charge has failed, until the agreement is terminated.