Global postback allows you to record which clicks generated conversions. It needs to be placed on your server, to trigger when a conversion/sale is made. To activate it, go to the Global Postback link in the Campaign menu on the left.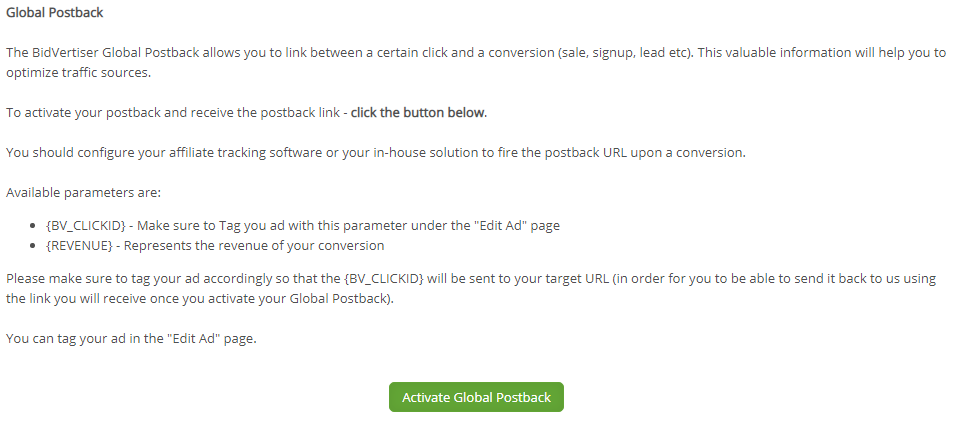 Activate the Global Postback to receive your unique code.

This code can be used for all of your advertising campaigns. However you campaigns must be suitably tagged to record the ClickID macro, so that the correct campaign can be updated (and any optimization implemented correctly).
Conversions can also be manually uploaded, if the postback cannot be implemented in some instances.